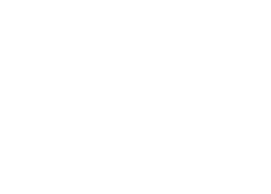 About Us
London Chauffeuring is your ultimate VIP service, whatever the occasion. Look no further for the finest luxury vehicles and professional chauffeuring services in London, willing to go that extra mile. Whether for business or leisure, we have a penchant for excellence and guarantee the most impeccable, smooth and secure journey. Available 24 hours a day, 365 days a year.
The definitive choice for our discerning clients.
Call today on 0203 439 0469.
We guarantee a high level of service with the utmost professionalism, and a willingness to adapt to any client's needs. We've recently added two brand new Rolls Royce Ghosts to our collection. Both are full-specification, together with the exclusive number plates D1 and D3.
Are you looking for your dream Car rental service along with a professional Chauffer? Have you planned a trip of your favorite destination in London and have not booked your dream car yet? Do you need high class luxurious car for your wedding day at affordable rates? Are you waiting for a quality ride for your long awaited sports event? If yes, you are Welcome in London Chauffeuring Self-drive Car Rental Company.
London Chauffeuring Wedding Car Hire is the ultimate choice for VIP car rental services for your important events and occasions. You don't need to worry about your dream car service being in London. We are here to meet your needs at your desired rates whenever you want. Our clients are ensured for reliability, attention and professionalism which make us a family.
Whether it's your business meeting or dream trip, a long awaited sports event or your wedding day, London Chauffeuring offers you a 24 hours car rental service. We offer latest models of world's high class vehicles i.e. Mercedes S class, Range Rover, Mercedes V class, Viano, Lamborghini Huracan, Rolls Royce phantom or any other dream vehicle you want. The latest collection of our cars have a proud addition of two brand new Rolls Royce Ghosts with exclusive number plates D1 and D3.
London Chauffeuring is the name of excellent, guaranteed, impeccable and secure service company. We value the concerns and need of our worthy clients by offering them utmost quality and highly professional services. Unlike our competitors, we offer self-drive car rental services to our valued clients, as we trust them.
We understand your concerns for high quality, an extra mile and security needs. London Chauffeuring offer customers a secure and timeless car service for whatever event they need. We offer 24/7 hours services to our valued customers, 365 days a year. Make your events, occasions and special days more special with London Chauffeuring. Your needs are our priority.
You can now book your rides with a click on your smart phone. We offer lower prices than market rates without compromising quality. So what are you waiting for? Come and book your chauffeur service today, enjoy the quality ride and make your dreams come true. Because we are the one who understand your dreams.
Feel free to contact us for your dream car rental service 24 hours a day, 7 days a week and 365 days a year on 0203 439 0469.