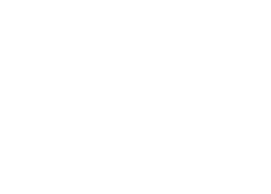 Luxury Wedding Car Hire in London
Bentley and Rolls Royce Wedding Car Hire in London
Your wedding is a day that you, your family, and your friends will remember forever. Each aspect of the day, from the bride's tailor-made dress to the choice of flower in the groom's buttonhole is carefully chosen to make an impression. And your choice of a wedding car hire is no different.
From the second that the bride arrives in her chauffeur-driven wedding car, all eyes are on her. And when your guests see your uniformed driver open the door of your elegant and luxurious Bentley or Rolls Royce, and you begin your walk to the altar, they won't be able to tear their eyes away.
When you hire Rolls Royce wedding car or Bentley wedding car, you're not just making an impression, you're making a statement. You are making it clear that your wedding day is going to combine style, class and luxury, and become a truly unforgettable occasion.
Chauffeur-Driven Wedding Cars in London
While the elegance and luxury of a Rolls Royce or Bentley wedding car is plain to see, here at London Chauffeuring Wedding Car Hire, we believe that your chauffeur is just as important as the vehicle you choose. You'll benefit from a personal service, delivered by one of our professional and experienced uniformed drivers. A service designed to combine seamlessly with your existing plans.
Using local knowledge, your personal driver will ensure that you reach your wedding venue without any undue stress or distraction. And after your ceremony has concluded, your beautiful wedding car will be waiting to provide the happy couple with a memorable exit at the beginning of their new journey together.
The perfect wedding day should run smoothly. Your chauffeur-driven wedding car will make sure that your wedding day travel does.
Bentley or Rolls Royce Wedding Car Hire
Contact London Chauffeuring Car rental section today on 0203 439 0469 to arrange your Bentley or Rolls Royce wedding car hire in London and make sure you arrive in style. We'll provide a personal service that's a key part of your wedding day memories.