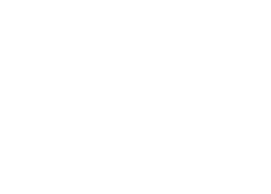 Luxury Airport Transfer Services London
Luxury and Executive Airport Transfers in London
London is a truly global city. With five major airports, and business visitors and holidaymakers from every corner of the world, it can seem like the whole city is a mass of people moving from or to Heathrow, Stansted or Gatwick.
But just because the whole world is visiting London doesn't mean you should settle for anything but the best luxury airport transfer service.
London Chauffeuring offers an executive and luxury airport transfer service to satisfied travellers from all over the world. Making use of one of our luxury vehicles, including our selection of Rolls Royce models, you'll be driven from your hotel, home or workplace to the airport of your choice. And because your comfort is our prime concern, you'll arrive at your chosen destination fresh and prepared for your onward journey.
Executive and Luxury Airport Transfer Services
Our luxury and executive airport transfers are more than just a VIP taxi service. Our uniformed chauffeurs have access to a range of satellite navigation and traffic report systems, in order to keep you clear of congestion and delay on the road, along with live flight information to keep you informed of the situation in the air.
We'll inform you of any delays or changes to your flight as they happen, ensuring that when you enter the airport, you won't be met with any nasty surprises.
What's more, the service we offer can be tailored to your individual needs or requirements, which is why so many leading executives and well-known celebrities have chosen London Chauffeuring time and time again.
Book Your Airport Transfer Service Now
Due to the sheer number of flights arriving in and departing London each day, our airport transfer services are always in demand. So whether you're flying into Heathrow, or leaving from Gatwick, contact us once you've booked your flights.
We're available now on 0203 439 0469, and are happy to discuss your exact requirements with you.